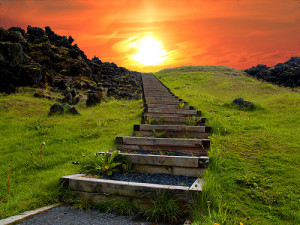 1- HIRE A REALTOR®– Someone that you feel comfortable with. Sometimes you may need to interview several to find the right fit.
2- GET PRE
-QUALIFIED- If you do not already know a good lender, ask your REALTOR®. More than likely they know a few reliable lenders they have worked with. This step is often put off for too long. You may have an idea of a comfortable payment. Talking to a professional who can work the scenarios of down payment, loan types, interest rates, etc, will help you determine a comfortable purchase price. When in a sellers market, and a multiple offer situation, submitting a pre-approval letter with your offer is important.
3- GO SHOPPING– This is the fun part. Make a wish list of wants and needs. Wants being your desires, and needs being what you are not willing to live without. This includes location, home size, property size, property type( condo, home, etc.) number of bedrooms, bathrooms, how many stories, garage, dream kitchen, turnkey, fixer, and whatever else is important to you. Have your REALTOR® preview homes for you. They should have a pretty good idea of what you like and do not like.
4- WRITE THE OFFER– Once you found your dream home. Have your REALTOR® write the offer. Include with the offer a nice letter about yourself and why you are wanting to move into this home and area. Take notice of the obvious things in the home that the seller liked, say something about how you picture your family enjoying the same thing. In multiple offer situations, often times the sellers are swayed by their hearts. Knowing which price to offer depends on the market. Ask your REALTOR® about the market conditions. This will help knowing what price to offer. There may be counter offers back and forth several times to get the price everyone is comfortable with. If in a sellers market, submitting a low ball offer can be considered insulting and a waste of time.
5- OFFER ACCEPTED!– Woo Hoo, it is time to open escrow. The escrow officer is a neutral party to hold and transfer the monies. Wire money from your bank, or write a check for the earnest money and give it to the escrow office. If they also are the title company then they can order the title search and title insurance as well.
6- INSPECTIONS– Schedule the inspections that you are desiring to have at this time. Home inspection and Pest inspection are usually the minimum, to ensure your property is not going to surprise you. Your REALTOR® should have a few names if you do not know of anyone. Generally in CA the default on the purchase agreement is 17 days to remove this contingency. If there are any request for repairs, this also needs to be signed off before the removal of inspection contingency. It is a good idea to get these done ASAP.
7- APPRAISAL– Your lender will order an appraisal and arrange a payment method with you to pay for this. Price can vary depending on location. The Appraisal contingency needs to be removed in 17 days by default. This time frame can be negotiated, as most things in real estate are.
8- HOME OWNERS INSURANCE– Get you insurance lined up. The lender is going to ask for it.
9- UNDERWRITING– The loan process is almost complete when it is sent to underwriting for the final documents. During the time from pre-qualification to close, it is very important to keep your credit, and spending habits stable. Wanting a new Harley Davidson to park in your new garage? Wait until after you close or you may be parking it at grandpa's house. The loan contingency is generally the last to be removed, 21 days by default.
10- FINAL WALKTHROUGH– This is done a few days before close. This is to ensure the property is what you first agreed to.
11- SIGNING– loan all of the loan docs is done at escrow. The timing of this process can change depending on your location. In Northern California it is done right before closing. The escrow office obtains the docs from the lender and goes over them with you and answers any questions you may have. You will need a photo ID at signing. After all of this is done, the escrow officer will give you an amount for the final cost to close. This needs to be a certified check or wire. Keeping in contact with your REALTOR® and or escrow officer during this process keeps things smooth.
12- CLOSE– This is it, the day you have been waiting for. Once escrow records the deed and it is on record the home is yours. Time of possession is written out in the contract.
It is now time to hire the movers and buy that Harley.
Zoom Zoom.